Summer Camp
Education. Sports. Fun!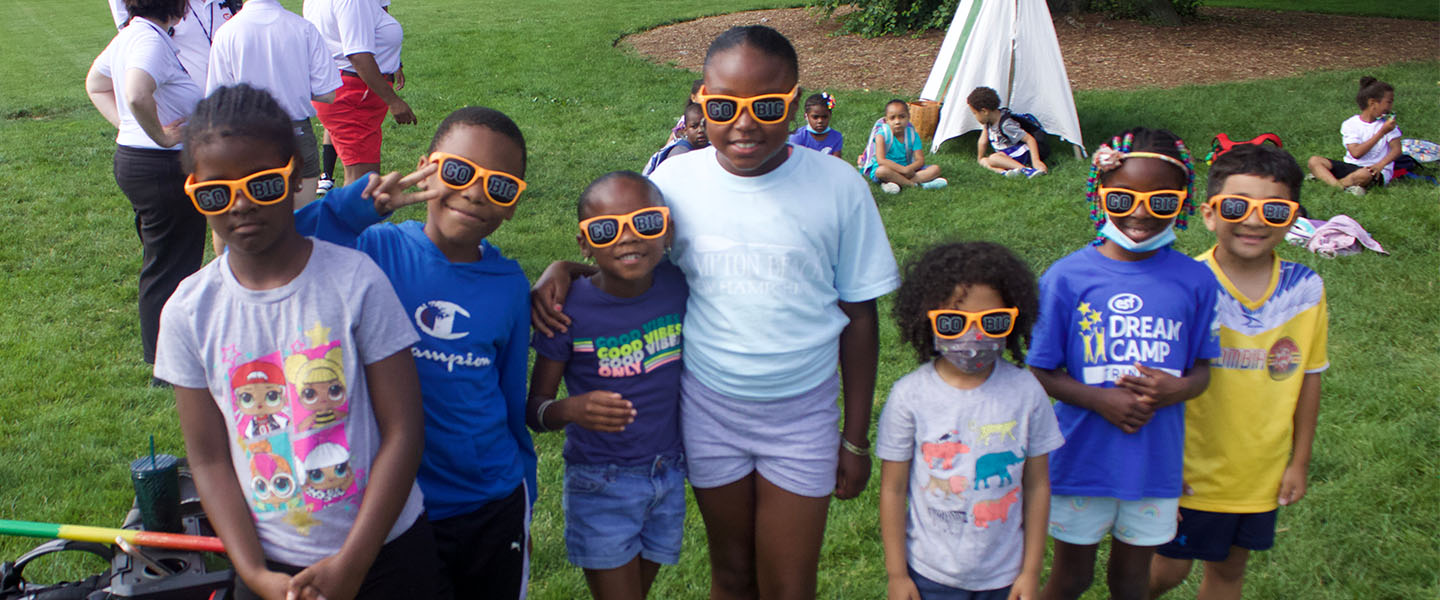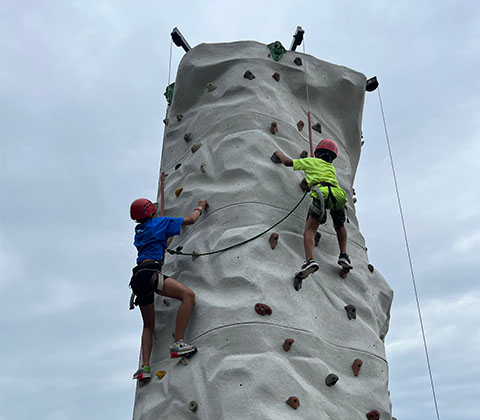 Up to 400 Dream Campers in grades 1-12 come to our sites at Chestnut Hill College in Philadelphia, PA and Trinity College in Hartford, CT for five weeks of fun in the sun at Summer Camp.
Our students return year after year like a family coming together for reunion. Camp boasts at 75% retention rate! For our scholars, it's a time to try new things, build friendships, and grow. And their families can rest easy knowing that it's safe and free of charge, including meals and transportation.
Dream Camp focuses on the whole child, with a strong emphasis on social-emotional learning and personal growth. Our mentors support their scholars at every step, sharing Dream Camp's message, with words and with action: "We believe in you. You are important. You are the future."
Our Dream Campers' schedules are packed! There's something for everyone:
Literacy
Chess
STEM projects
Sports
Team building and conflict resolution
Visual and performing arts
Music and video production
Journaling
Dance
Healthy cooking
Entrepreneurship
Scrabble
Debate
Reading
Creative writing
Survivor competition (Trinity only)
And more!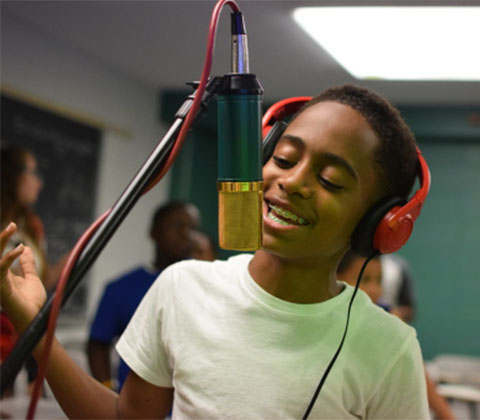 A camper's day isn't complete without physical activity and plenty of time in the great outdoors. We offer summer classics like swimming, soccer, and tennis, not to mention fan favorites like basketball, capture the flag, parachute play, scavenger hunts, and so much more.
Our older students love the chance to relax and recuperate after a busy school year. But even at camp, they are actively preparing for their future. They meet with local professionals – including Dream Camp alumni! – at our annual Career Symposium. They receive resume critiques and mock interview training with volunteers from the business community. And they can road-test different vocational careers with our hands-on TransferVR headsets.
Best of all, they can serve as camp counselors through our Young Leaders Program (YLP).
Working as a YLP at ESF Dream Camp this past summer taught me the real definition of a leader.

Jasmine
Dream Camp alum
With their mentors by their sides, our students navigate their elementary and secondary years knowing Dream Camp is a stable presence in their lives.
Campers were asked: If you wanted to invite a friend to Dream Camp, what would you tell them?
We do fun things like Play-Doh and eating lunch with friends, we play with BIG blue blocks and the teachers are so nice.

Chloe
Age 6
It's the best, you should come. I like sports the best and the coaches are cool and fun.

Benjamin
Age 9
The activities are really fun and you can talk to the staff about anything!

Omri
Age 10