Young Leaders Program
Preparing for a bright future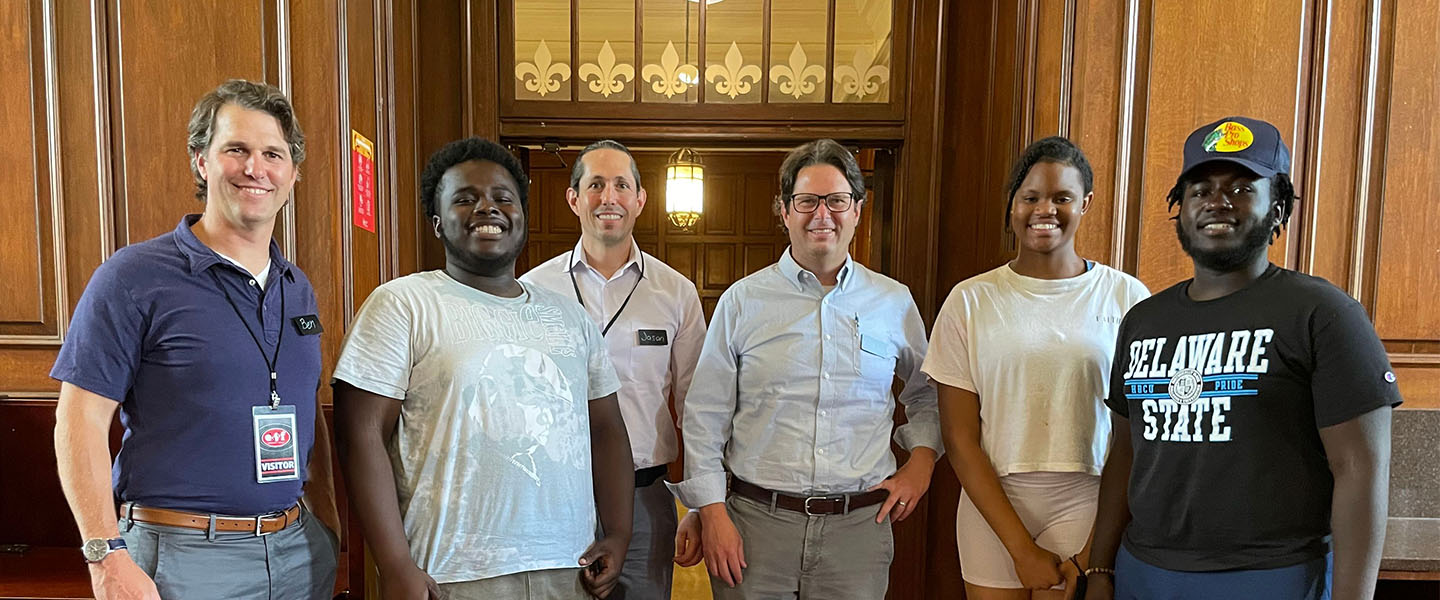 Starting with our first graduating class in 2012, 99% of Dream Camp seniors have graduated from high school on time. Compare this to the Philadelphia city-wide on-time graduation rate of 75% in 20211 or Hartford's public school graduation rate of 72.3% in 20212 and you'll realize:
Our Dream Camp grads are really quite extraordinary!
How do they do it? With a lot of hard work, of course, and plenty of support through our Mentor In Training program (grades 9-11) and Young Leader Program (grade 12). For our "lifers" – students who have been with us since first grade – this is a very exciting time.
A special mix of curriculum and mentoring allows our scholars more choice in their activities with us, putting them in the driver's seat for their own success. Their mentors help them stay on track for graduation and prepare for what's next, with activities and workshops like:
Study skills
Conflict resolution
Career exploration
STEM projects
College visits
Field trips
Leadership development
SAT prep
Financial literacy
Dream Camp opened my eyes to a whole different field of work where I could see myself working with children.

Amani
Dream Camp alum and current counselor
Over the summer, our teens can attend camp and participate in special opportunities like the prestigious Penn Medicine Summer Program in Philadelphia. Best of all, they can give back to their beloved camp as summer counselors. Our younger campers look up to them and learn so much from their example!
Whether they're planning for college, the military, or employment, our teens have Dream Camp mentors by their sides, serving as strong role models through the challenging high school years. With resilience, problem-solving, and self-advocacy, our scholars chart their own paths toward graduation and beyond.
Invest in their success! Donate to keep a Dream Camp teen on track to graduation today.
1 Source: https://www.philasd.org/era/2022/05/25/summary-of-2020-21-high-school-graduation-rates-in-philadelphia/
2 Source: https://www.courant.com/community/hartford/hc-news-hartford-public-schools-town-hall-20220601-mfiiwu2rmrh45pbfe2g6htfeei-story.html