Board Members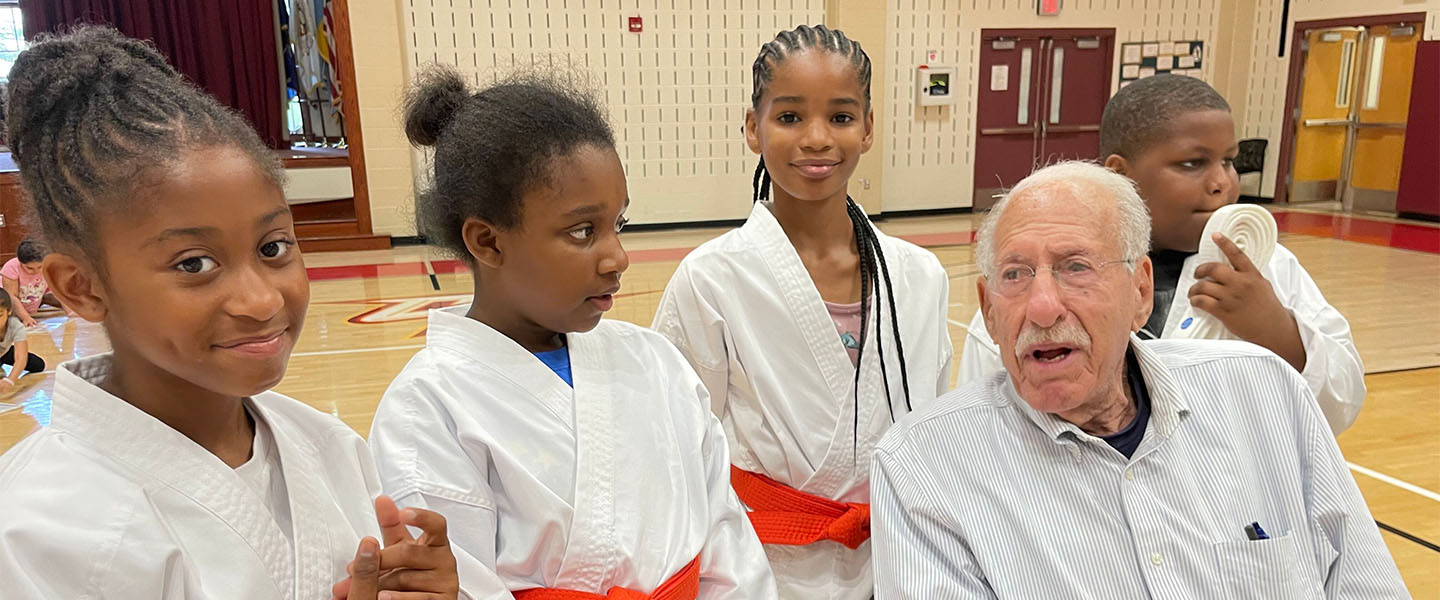 The ESF Dream Camp Foundation Board of Directors works to preserve the mission and vision of our Philadelphia location. The Foundation is grateful for the expertise and enthusiasm of our Board Members in supporting the Dream Camp family and Philadelphia community.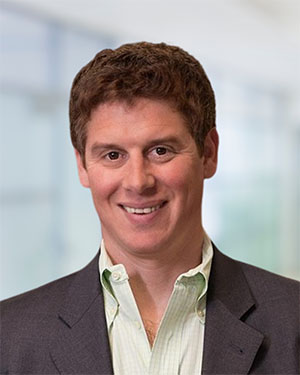 Roger Braunfeld
Partner, Royer Cooper Cohen Braunfeld LLC
Roger J. Braunfeld is a founding partner at Royer Cooper Cohen Braunfeld LLC. He focuses on financing and development strategies and transactions for investors and a wide array of businesses in various stages of development. Among other things, Roger's practice encompasses fund formation, private equity and venture capital transactions, debt and equity offerings, mergers and acquisitions, real estate and corporate restructurings, as well as a range of business and commercial transactions, agreements and general business counseling. Roger is also actively involved in strategic opportunities for the firm, including the creation of the One Tower Funds, a $140+ million alternative investment platform. Roger is a founding member of the PA 30 Day Fund and a trustee of the Jewish Federation of Greater Philadelphia.
Fun Fact about Roger
In my ideal world, Kermit the Frog would be a primetime news anchor on one of the major networks.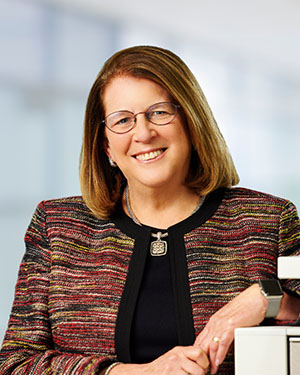 Rhonda Cohen
Partner, Ballard Spahr, LLP (retired)
Prior to retiring, Rhonda was a partner at Ballard Spahr, LLP, one of the largest law firms in Philadelphia. Rhonda now serves as a director and/or officer of a number of local boards, including The Christopher Ludwick Foundation, Delaware Valley Friends School, Glenmede Trust Company, Swarthmore College, and Visit Philadelphia. She is a graduate of Swarthmore College and Penn Law.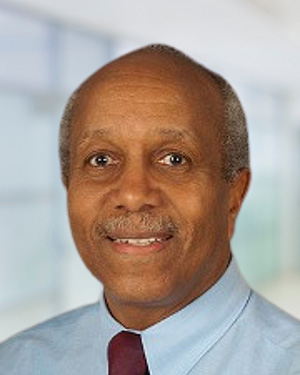 Dr. James W. Cornish
Emeritus and Retired Faculty, Emeritus Associate Professor, Clinician Educator, University of Pennsylvania
Jim is an Associate Professor of Psychiatry at the University of Pennsylvania and is nationally recognized for research and treatment of addiction disorders.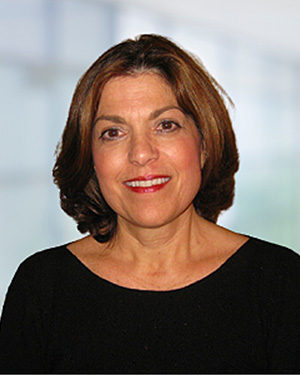 Sylvia DiBona
Board Chair, Fred's Footsteps
Sylvia is a certified public accountant. She started her career as a member of the tax department at Price Waterhouse in Philadelphia. She later joined the tax department of Smith Kline, specializing in international tax issues. She co-founded The William Penn Insurance Agency, a commercial insurance brokerage firm, in 1987. After making a career shift to counseling psychology in the 1990s, she worked for several years as a volunteer at the Abramson Cancer Center at the University of Pennsylvania, counseling patients undergoing cancer treatment. Since 2005, Sylvia has been chairman of the board of Fred's Footsteps, a public charity founded in the memory of her late husband. Sylvia serves on the Boards of Fred's Footsteps, Academy of Notre Dame de Namur, and The Wellness Community. She is also a member of the Leadership Council of the Abramson Cancer Center.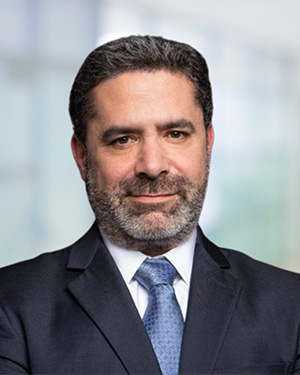 Adam Landau
Co-CEO & CIO, Permit Capital, LLC
Adam serves as Chair of the Board of Trustees at C.B. Community School, a private high school in Philadelphia dedicated to students from foster care. He is also on the Board of Directors of Women's Way and Bancroft, an organization serving children and adults with developmental disabilities. Adam serves on the Advisory Board of the Field Center for Children's Policy, Practice & Research, an interdisciplinary effort of the University of Pennsylvania and the Children's Hospital of Philadelphia focused on child welfare reform.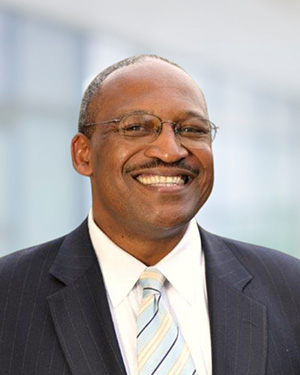 Bryan Carter
President and CEO, Gesu School
Bryan Carter's life has come full circle as the President of Gesu School, the nationally renowned independent Catholic, Jesuit school serving North Philadelphia's children. As someone who credits his Catholic grade school and Jesuit high school education with helping him face the challenges of growing up with five brothers in a single-parent household in the heart of Cleveland, he knows first-hand the incredible power a quality education can have for children living in the inner city. Prior to joining Gesu School, Carter served as Resource and Community Development Director for the national adoption agency, The Cradle. Carter serves on the Diversity Committee at Waldron Mercy Academy, the Equity & Justice Committee at Merion Mercy Academy, the Board of Trustees at The Shipley School, and on the Board of Directors for the SpeakUp! organization. Carter and his wife, Joan Roebuck-Carter, reside in Chestnut Hill with their daughter, Elaina.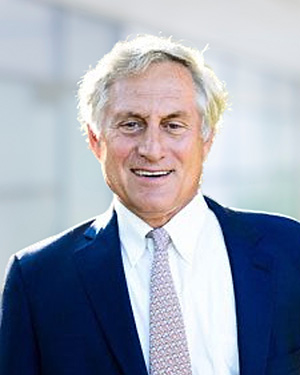 Dr. Steve Piltch
Senior Fellow & Director of School Leadership Program, University of Pennsylvania
Steve is the Director of the School Leadership Program at the University of Pennsylvania Graduate School of Education. Previously, he served as Head of School for 27 years at the Shipley School, a PreK–12 independent day school in Bryn Mawr, PA. Steve spent his entire career as a public and independent school teacher, coach, counselor, and educational administrator. He is currently on the boards of The Center for the Study of Boys' and Girls' Lives (CSBGL), SpeakUp!, Minding Your Mind, DMAX Foundation, Gesu School, and Chester Charter School for the Arts. Steve holds a B.A. from Williams College, two master's degrees in education, and a Doctorate in education from Harvard University.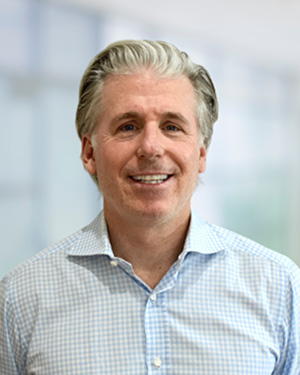 Michael Rouse
Co-Founder
Michael and his brother created the ESF Camps in 1982 and established the first Dream Camp located in Hartford, CT at Trinity College in 1998. In 2002, they founded the second Dream Camp location in Philadelphia, PA. Michael is a graduate of Villanova University with a B.S. in Communication. He is also a graduate of the Disney Institute's People Management, Customer Service, and Creative Leadership Programs. He has a Black Belt in Tang Soo Do karate from the Tang Soo Do Mo Doo Kwan Federation. Michael also competed on the professional tennis circuit for two years as an amateur. In 2004, Michael was inducted into the Villanova University Athletic Hall of Fame. Michael serves on the Board of Directors of The Vetri Foundation for Children, Temple University's Board of Managers, and Acting Without Boundaries (AWB).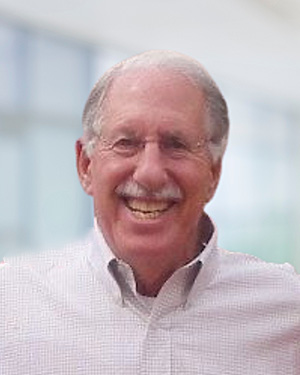 Mark Solomon
Mark's communal interests have been focused on helping at-risk children both locally and in Israel. In 1993, Mark helped to transition Gesu School from an Archdiocese school on the verge of closing to an independent Catholic school for 400 children in North Philadelphia. Mark has also been actively involved in CB Community High School, which is a high school for children in foster care. Mark co-founded and chaired American Friends of Yemin Orde, which is an award-winning residential facility in Israel serving 500 children from 22 countries who do not have a suitable housing. He co-founded Yemin Orde Initiatives to bring the Yemin Orde methodology and philosophy to schools and children's villages throughout Israel. At present, Mark serves on the boards of American Friends of Yemin Orde, Acting Without Boundaries, Jewish Federation of Greater Philadelphia, Gesu School, Salvation Army and Save A Mind Foundation.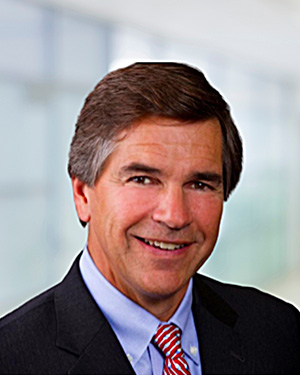 Bill Stewart
Director, Alex.Brown
Prior to joining Alex.Brown in 2022, Bill was with Janney Montgomery Scott, LLC as an Executive Vice President. Bill has over 35 years of experience in the financial industry. Bill is a graduate of The Haverford School and Duke University, where he was a member of the varsity lacrosse team for four years. Despite his devotion and commitment to providing quality service to his clients, Bill still manages to find time to pursue his passion for philanthropy and spend time with his wife and their four children. Bill's passion for philanthropy has been passed on to his family who have joined him in giving back to the community through participation in Good Works and ESF's Dream Camp, among other philanthropically inclined organizations. When he is not in the office or actively serving his community, he enjoys spending his time skiing, sailing, attending his children's athletic events, working around the family's farm and vacationing with his family in Northern Ontario.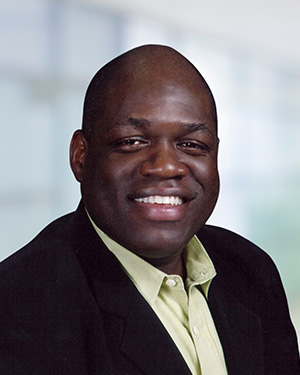 Dr. Nathaniel (Nat) J. Williams
President & CEO, HumanWorks Affiliates, Inc.
Dr. Williams' journey from orphan and foster child to Doctor of Education, nonprofit founder, and author has been both challenging and rewarding. In his career, he has fulfilled a multitude of roles, including direct care worker, foster parent, house parent, entrepreneur, nonprofit and for-profit organization founder, Chief Executive Officer, adjunct professor, scholar-in-residence, talk show host, and motivational speaker. Since 1993, Dr. Williams has been the President and CEO of HumanWorks Affiliates, Inc., a cluster of nine corporations focused on human services. Dr. Williams devotes a great deal of time and energy to providing training and workshops for employees and community members like Dream Camp in areas such as stress management, time management, ethics, conflict avoidance and resolution, and customer service and loyalty. Dr. Williams serves on the Board of Directors of the Pennsylvania Association of Rehabilitation Facilities, Inc., the Sacred Heart Villa, Inc., and Vision for Equality, Inc. He is also a member of the Pennsylvania Office of Developmental Programs Planning Advisory Committee, the Pennsylvania Developmental Disabilities Council, and the Pennsylvania Department of Public Welfare Stakeholder Planning Team. Dr. Williams is the author of 6 books. He and his wife Tade reside in Lehigh County, PA with their eight children.