Donate
Changing the World...One Child At a Time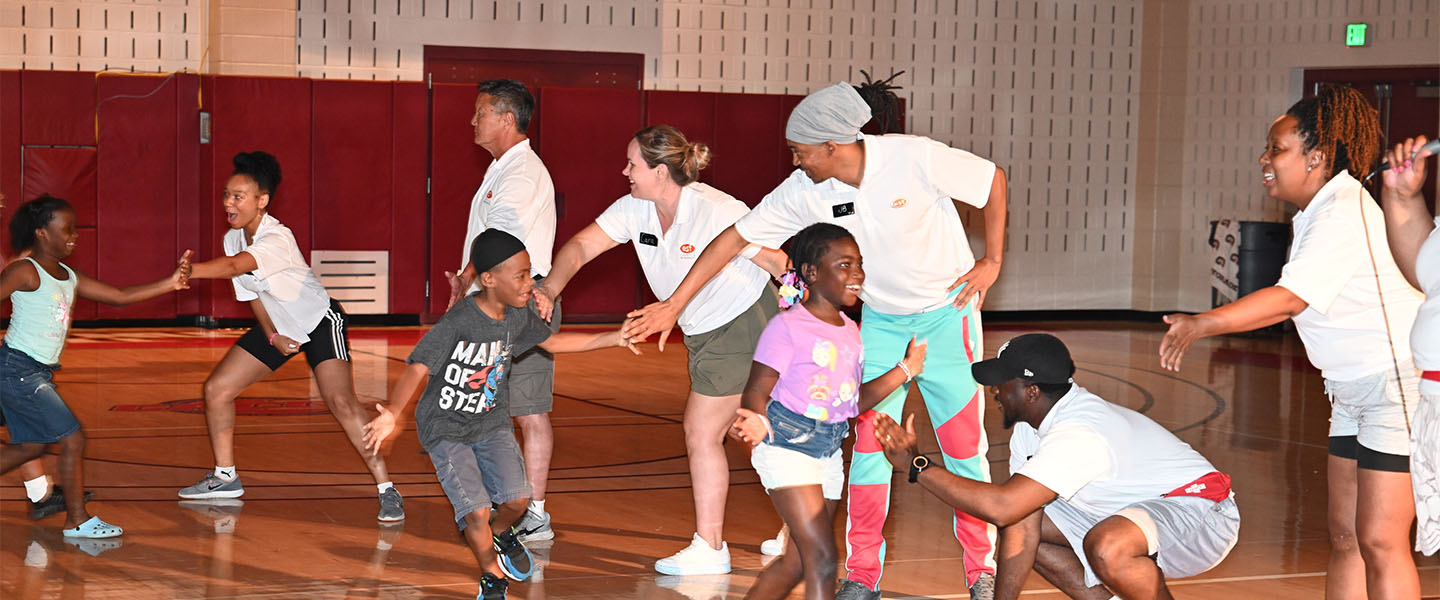 Dream Camp relies solely on the generous donations of businesses, foundations and individuals. Tax-deductible donations to Dream Camp will support the cost of sending a child to program, which includes but is not limited to: camp supplies, curriculum and events, transportation, meals, field trips, facilities, etc.
Dream Camp is an approved EITC-EIO organization. With this program, individual and corporate donors are eligible to receive a state tax credit equal to 90% of their contribution. Individuals and corporations can directly support an eligible 501c3 like Dream Camp that aligns with their mission and values and be relieved of their tax burden at the same time.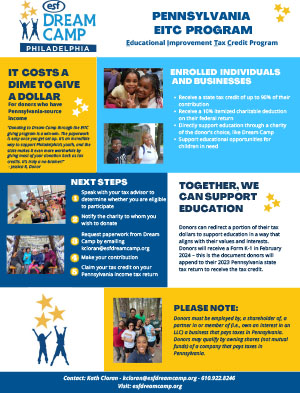 Download Dream Camp EITC Program info
If you would like to donate goods or services to ESF Dream Camp, please email Kath Cloran, Managing Director, or call 610-922-8246.